Here are some example of reports the team of experts at The Sharpwings has compiled. If you would like us to analyse the market for a specific aircraft category or type on your behalf, or create a report covering a particular aspect of the corporate and regional aviation sectors please contact us.
---
February 2018
Report: Bizjet Market Insight
Outlook for the narrowbody business jetliner world
February 2018
Report: Dublin 2018 Review
Regional aviation to remain a specialist niche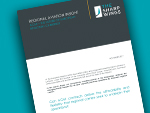 November 2017
Report: Regional Aviation Insight
ACMI – The Future of European Regional Carriers?
February 2017
Report: The Sharpwings
Bizjet Market Insight 2017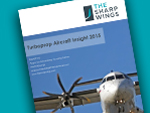 December 2015
Report: The Sharpwings
Turboprop Aircraft Insight 2015
June 2015
Report: Examining the pre-owned large cabin business jet market in 2015
An insight for European financiers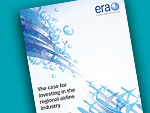 February 2014
Report: ERA
The case for investing in the regional airline industry